---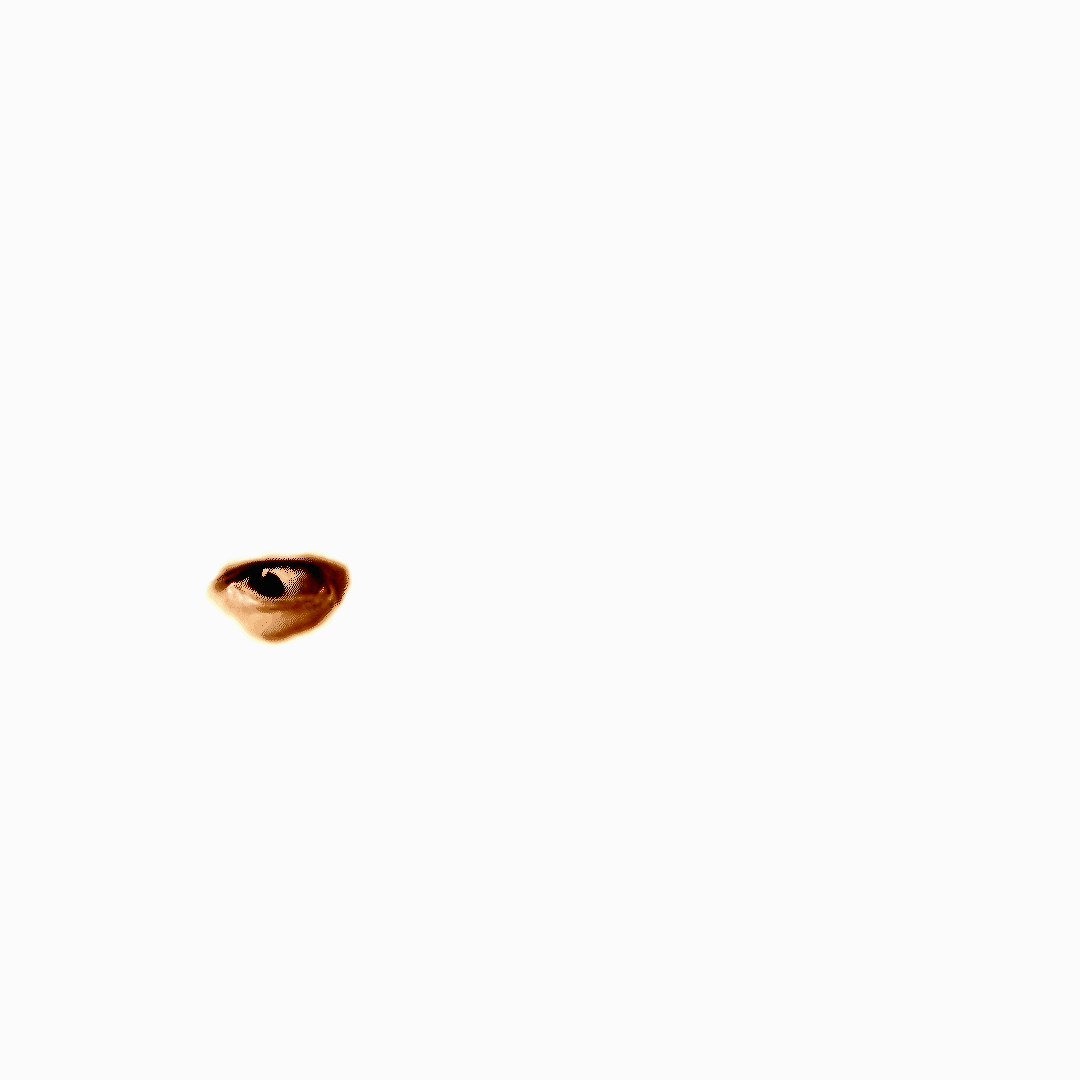 ---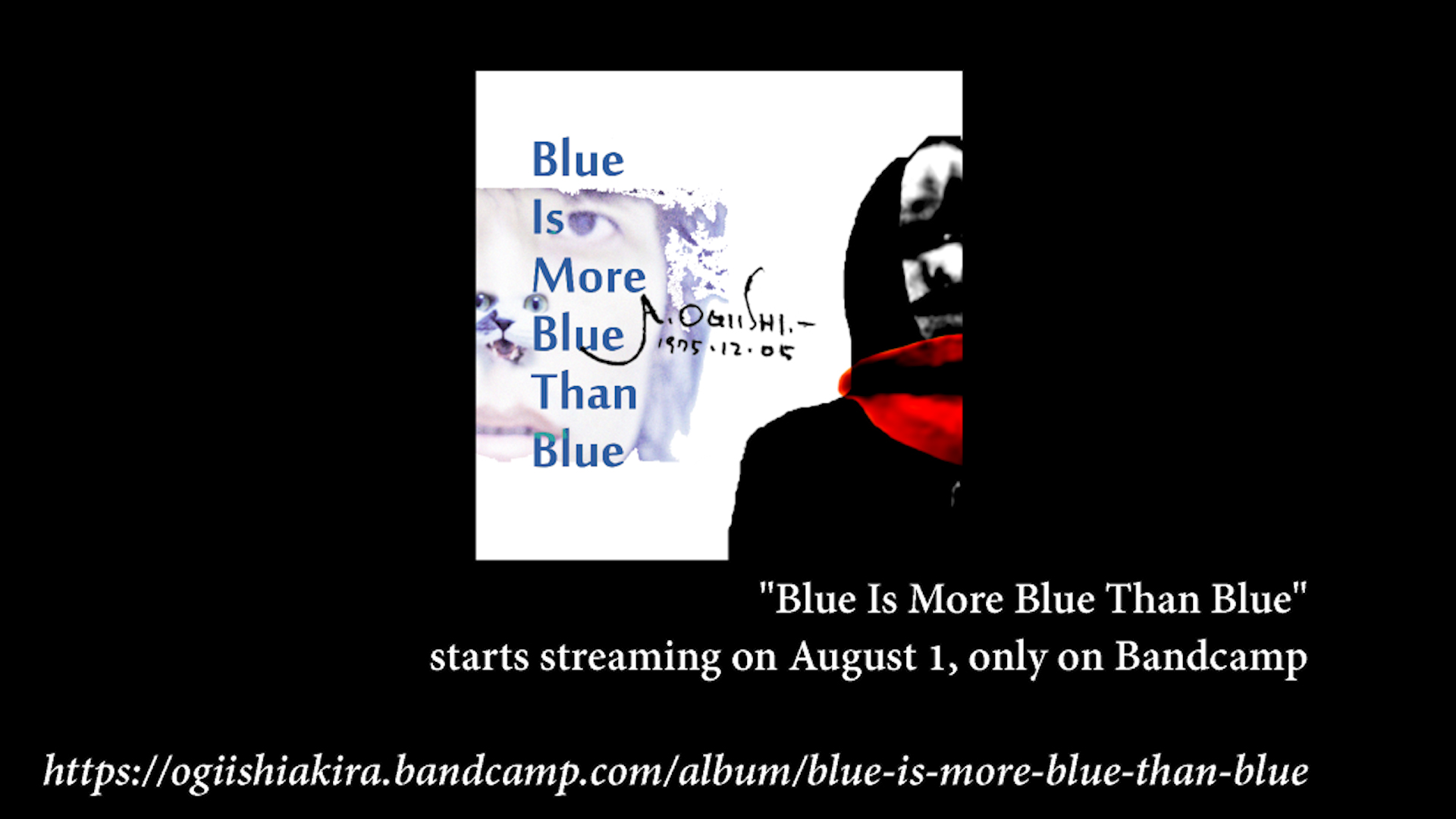 ---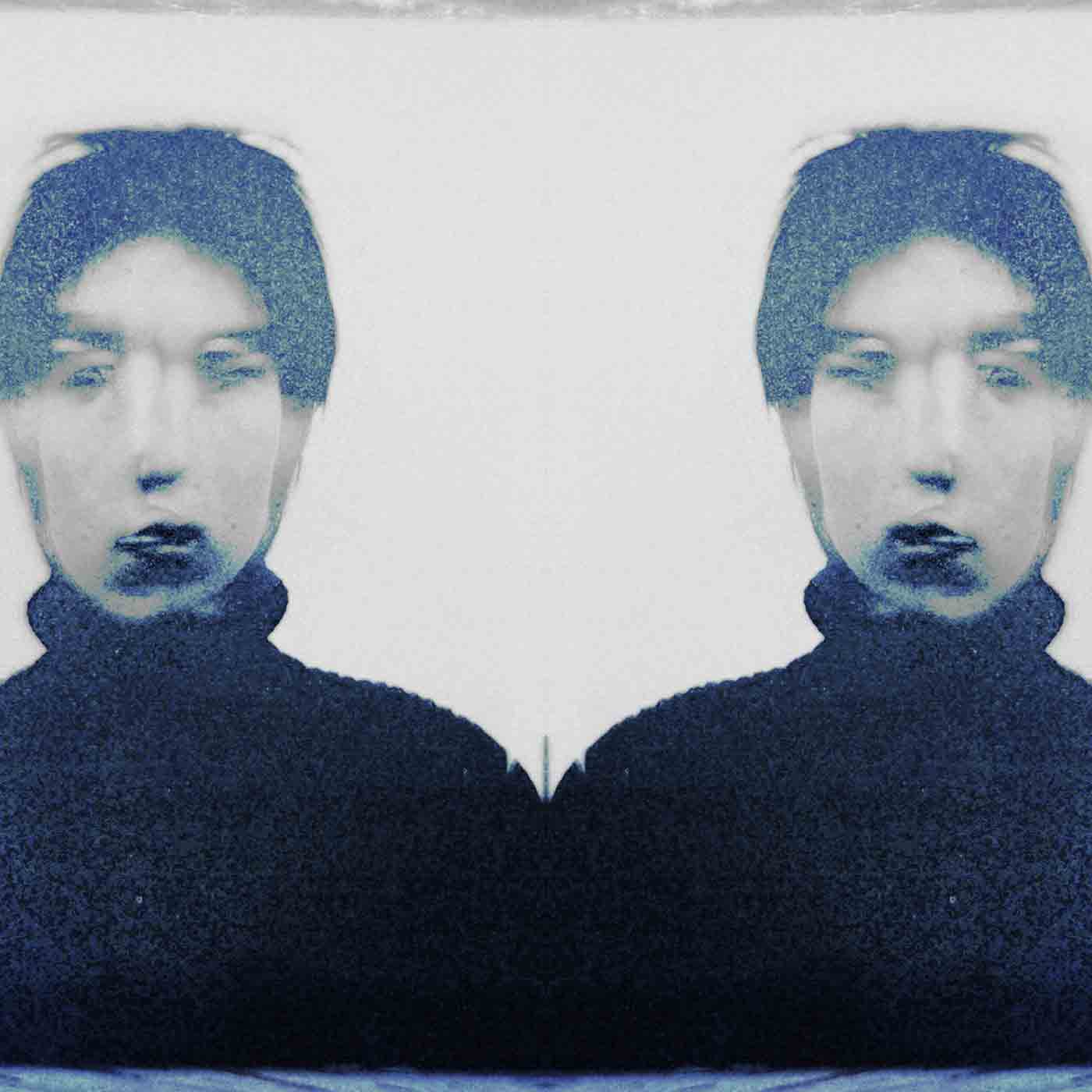 ---






OGIISHI Akira

/:/ a clairvoyant from ikd-sj brigade






---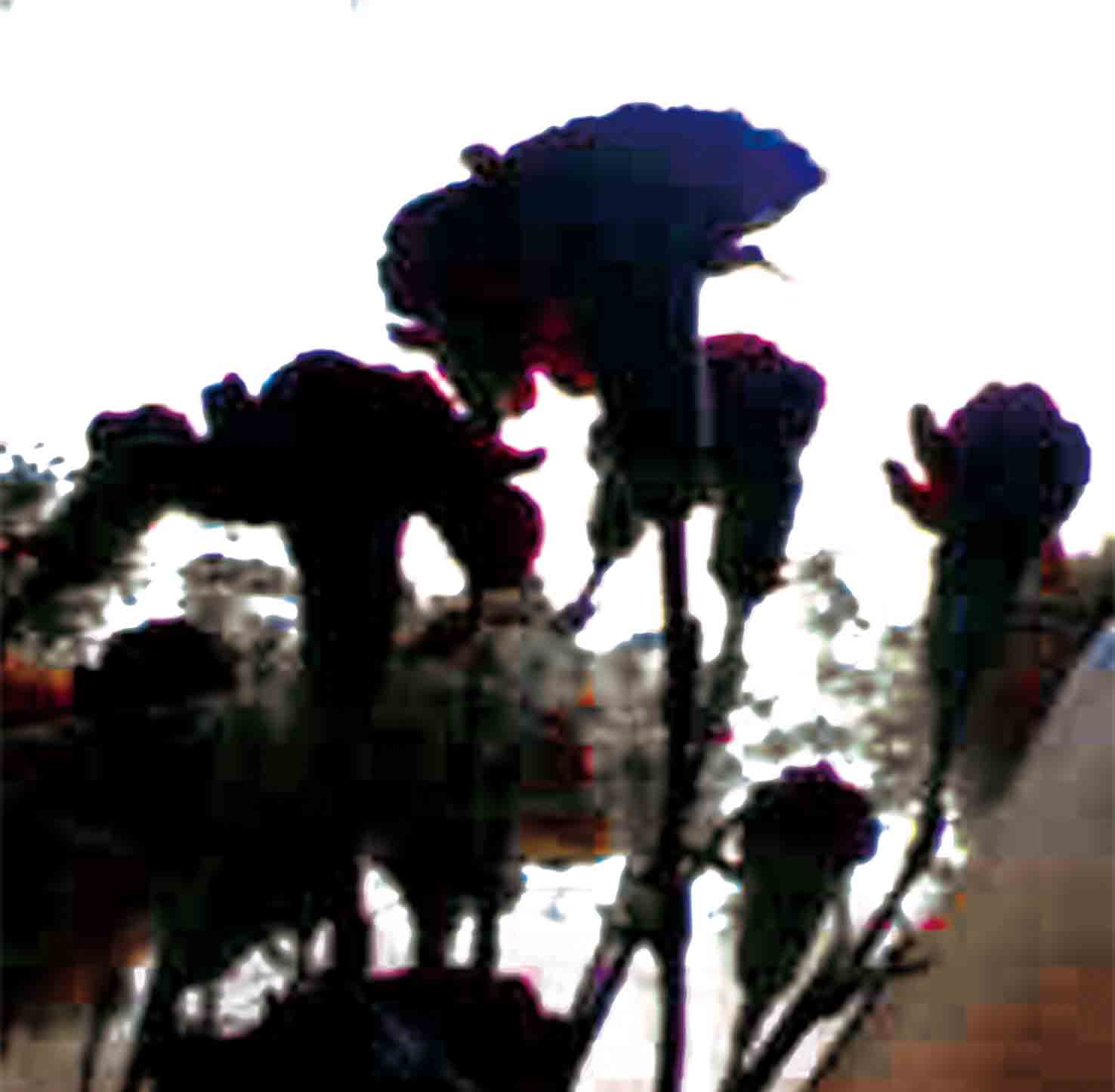 ---
---
---
---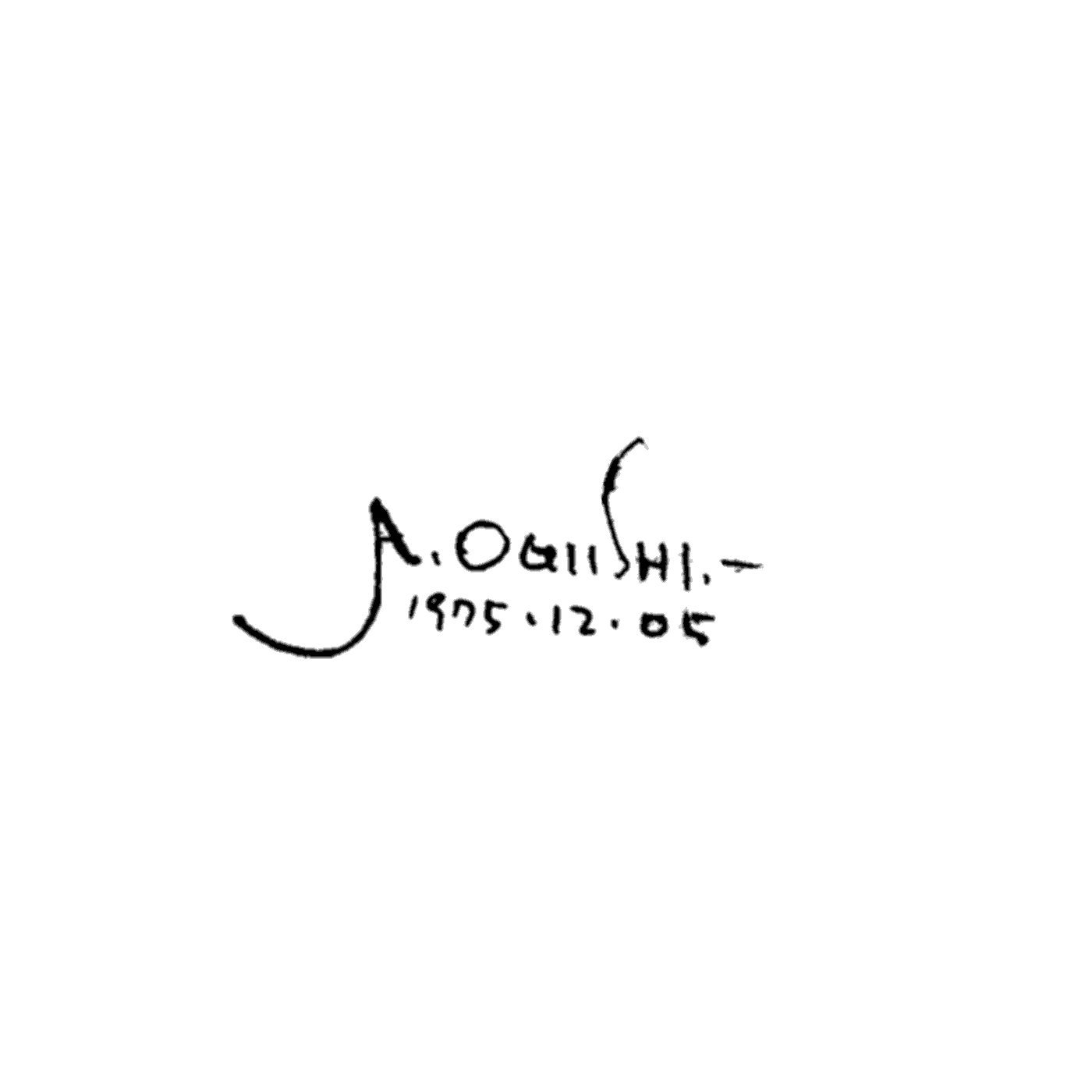 ---







[discography]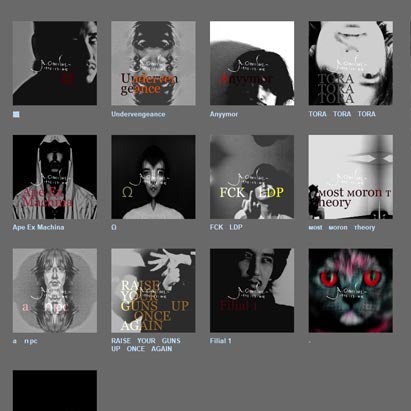 2022/08/01
Blue Is More Blue Than Blue
https://ogiishiakira.bandcamp.com/album/blue-is-more-blue-than-blue


2022/07/01
COD
https://ogiishiakira.bandcamp.com/album/cod


2022/06/01
Lunatic 
https://ogiishiakira.bandcamp.com/album/lunatic


2022/05/01
Human
https://ogiishiakira.bandcamp.com/album/human


2022/04/01
Deny Orders
https://ogiishiakira.bandcamp.com/album/deny-orders


2022/03/01
Ugly, Ignorant, Pathological
https://ogiishiakira.bandcamp.com/album/ugly-ignorant-pathological


2022/02/01
RACIST SEXIST FASCIST HOMOPHOBE
https://ogiishiakira.bandcamp.com/album/racist-sexist-fascist-homophobe


2022/01/01
Shooting Dog​(​Whistler​)​s
https://ogiishiakira.bandcamp.com/album/shooting-dog-whistler-s


2021/12/01
龍龍龍龍
https://ogiishiakira.bandcamp.com/album/--3


2021/11/01
Undervengeance 
https://ogiishiakira.bandcamp.com/album/undervengeance


2021/10/01
Anyymor 
https://ogiishiakira.bandcamp.com/album/anyymor


2021/09/01
TORA TORA TORA 
https://ogiishiakira.bandcamp.com/album/tora-tora-tora


2021/08/01
Ape Ex Machina 
https://ogiishiakira.bandcamp.com/album/ape-ex-machina


2021/07/01
Ω
https://ogiishiakira.bandcamp.com/album/--2


2021/07/01
FCK LDP
https://ogiishiakira.bandcamp.com/album/fck-ldp


2021/06/01
мost мoron тheory
https://ogiishiakira.bandcamp.com/album/ost-oron-heory


2021/05/01
а npc
https://ogiishiakira.bandcamp.com/album/pc


2021/04/01
RAISE YOUR GUNS UP ONCE AGAIN
https://ogiishiakira.bandcamp.com/album/raise-your-guns-up-once-again


2021/03/01
Filial 1 
https://ogiishiakira.bandcamp.com/album/filial-1


2020/04/12
-
https://ogiishiakira.bandcamp.com/album/-


2020/03/21
Konbu731
https://ogiishiakira.bandcamp.com/album/konbu731



---



E-mail Magazine
Ikd-sj Related Information Delivery (Irregularly)

Input your e-mail address and push submit(delete) button.



- We never use your registered e-mail address for any other purpose else.
- Your registered e-mail address is securely stored with our own encryption technology.
- By the same procedure, also you can check if your e-mail address is already registered.
- By using delete button, you can delete your e-mail magazine registration.











---


A.Ogiishi app buyer contact form
This campaign is only for users who have purchased the app in the past. A.Ogiishi app is no longer supported. There is no guarantee that the app will work. Instead, provide a download. Please send an email via "Report a bug" or "Feedback" in the app. Once your purchase history is confirmed, you can get a download link. Phase 2: If the app is not working or cannot be reinstalled, you can send an email from the contact form at https://www.ikd-sj.com/ao/ In that case, you need to attach proof of purchase history such as screenshots. Only app buyers can get the download link.